Details: | Hits: 10789
Depth of Field Guesthouse, homestay in Dali, Yunnan, China - a journey to the east, along the China Tea & Horse Trail Caravan
history, nature, peace & art, family friendly
lively yet away from the overwhelming tourist corners
Explore the local culture, and enjoy your stay like home - a country house that breathes, in a ancient village that crosses the Tea & Horse Caravan, with pale blue lake view.
the neighborhood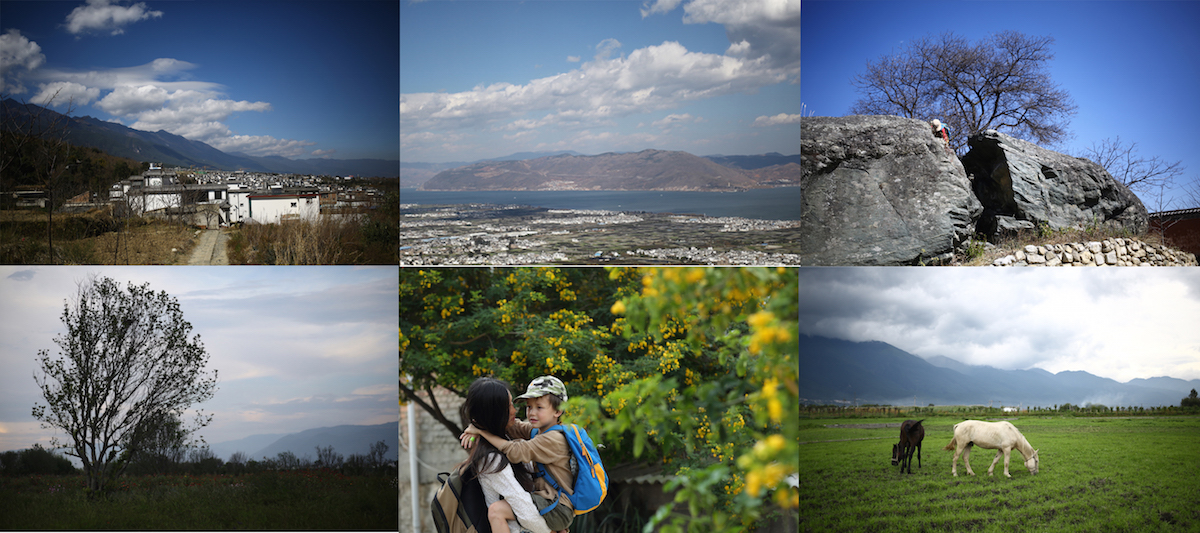 our home

life in Dali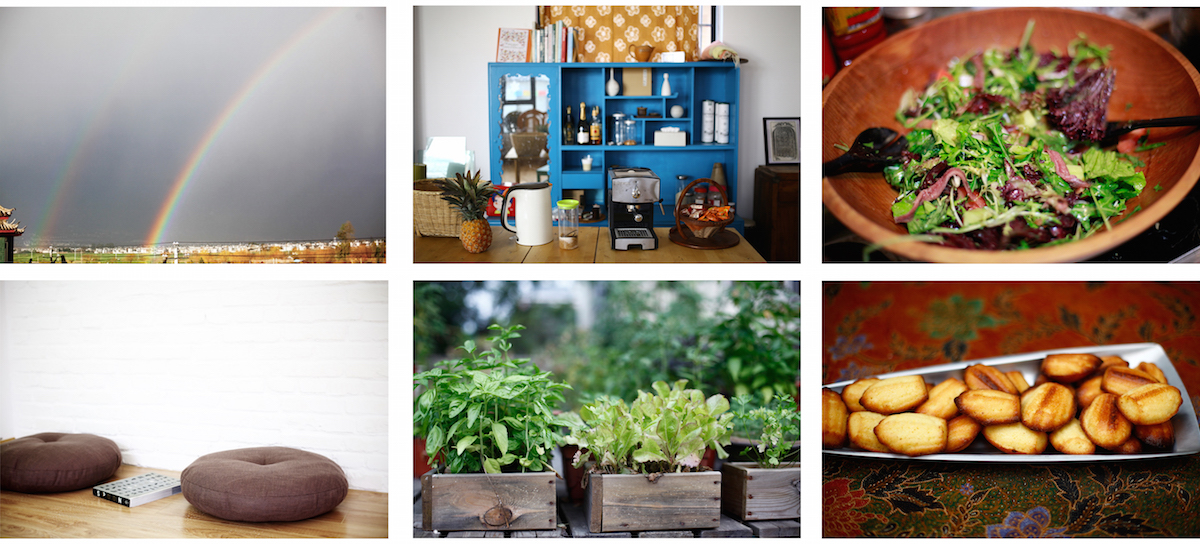 This email address is being protected from spambots. You need JavaScript enabled to view it.
Our homestay ( This email address is being protected from spambots. You need JavaScript enabled to view it. +86 13810876664) is based in Dali, in the ancient village Fengyangyi 大理古镇凤阳邑茶马古道, Yunnan, along the China Tea & Horse Trail Caravan, a village we chose to be in after living in Dali since 2013.
In Fengyangyi you can find:
history, nature, peace & art
the preserved Tea & horse Trail - with ancient houses, water wells, horse carts, old trees
temples, fields, a nice path for morning jogging, lake views
Best place for:
sunrise & sunset clouds
relaxing vacation
trekking, cycling, jogging
mushroom hunting (summer only)
experience local culture
within short walk into the mountain you can even find nice spots for meditation
Easy access to: 
Cangshan Mountain
Erhai Lake 
Dali Old Town 
Peaceful and spiritual temples 感通寺、寂照庵 & 法真寺
Direct bus ride from Train station, or you can arrange a driver to pick up from train/bus station/airport
Our place is very child-friendly, with a courtyard, garden, kids' reading room, toys, pets (a dog and a cat) etc. I am happy to help you with information and ideas about exploring the town, stay away from the tour crowd and explore the local options. If you are tired of Chinese food, we have a kitchen you can use, also a private kitchen (menu of the day with Western or Vietnam foods, when the chef is not traveling), or you are welcome to join us for a home-made meals or taste our freshly picked herbs.
We have total 4 guest rooms, all with individual bathrooms, just check with me on the availabilities. When the rooms are available, we allow early check in and late check out. 
All rooms have western toilet (seated toilet), and heated blankets for the winter. We provide breakfast with fresh ground coffee in the morning. 
Service provided:
Free of charge: 24 hours hot water, traveling information, bike rental, laundry, WIFI, kids' library, kitchen, storage, morning coffee, movie night
With charge: Invitation letter for your China visa; homestay/accommodation, airport pick up/drop off, car/driver service, ticket booking, currency exchange (USD only), kids & family portraits, tour guide (local culture, photo walks; explore the less known morning markets, ancient villages etc.),
Payment method: Ali pay/taobao, bank transfer, cash, paypal
Rates might be slightly adjusted during golden weeks. 
Suite with views (accommodates 2-4 people):
3rd floor - 39USD
Large family suite - 57USD 
Standard room (accommodates two)
economic room: 24USD 
view room: 33USD 
5% discount available for 4 days stay 
10% off for 7 days stay
20% off for 14 days stay
About us
We are photographers and food lovers, we relocated from Beijing to Dali, love to explore different cultures. 
Our guest reviews from Airbnb   
This email address is being protected from spambots. You need JavaScript enabled to view it.
This email address is being protected from spambots. You need JavaScript enabled to view it.
云南大理茶马古道恬园摄影师家庭民宿 
大自然的生活,会呼吸的房子,茶马古道古村落,远离尘嚣 
位于云南大理茶马古道古村落凤阳邑的摄影师民宿 Depth of Field Guesthouse ( This email address is being protected from spambots. You need JavaScript enabled to view it. +86 18987213504) 保留了白族民居的雏形,融入中西方的生活气息。一位街头摄影师来自美国纽约,一位肖像摄影师来自广东,在北京生活了十多年,现居大理。
到一个地方旅行时我们喜欢找一个舒适的地方住下来,带着浓郁当地文化气息又舒服的,再慢慢体验当地的生活,搬来大理前几次经过都没有找到这样的地方,因此我们希望可以为将来路过大理希望慢慢体验的旅人,或者希望到中国旅行,可是对中国了解不多也不希望进入主流线路的旅人提供这样的环境,也欢迎对热爱独立文化,喜欢探索,交流,动物,摄影,生活的人士。
在凤阳邑你会找到:
大自然,宁静,历史,文化
海景,田园,艺术小社区
保存的茶马古道 - 广场上的古屋古树老人,山边的小寺庙
这里最合适:
观日出,日落火烧云
放松的假期
徒步,骑行,晨运
蘑菇摘采(雨季,而且建议有专业指导,不是所有蘑菇都能吃的,寻找的过程才是乐趣)
感受当地文化
轻松到达:
苍山
洱海 (安静的湿地公园)
大理古城
感通寺,寂照庵,法真寺等
从火车站有直达公交,或者滴滴性价比最高
家中有院子,观景露台,花园,种植着各种国外香草,迷迭香罗勒薄荷马鞭草等。露台可观日出日落赏月晒太阳品茶。家有动物和熊孩。
有公用厨房,或者欢迎跟我们一起分餐,享用新鲜的香叶蔬果。
我们一共有四个特色客房,均带独立卫浴,24小时热水,免费wifi,储物柜,房源不紧张的时候我们可以提供提早入住或者下午退房。
提供干净床上用品、浴巾、拖鞋、储物柜、沐浴液、洗发液、牙膏 - 为保护环境,请自备牙刷
提供服务:
免费服务:24小时热水、信息路线咨询,自行车使用、衣物清洗、WIFI、厨房使用、物品寄存、票务查询
付费服务:住宿、接/送机、租赁、订票、货币兑换、订制旅拍摄影
付款方式:支付宝、银行转账、现金、paypal、微信支付
 我们的客房 (包含早餐,节假日价格可能会有些许调整)
景观套房 (可住2-4人,可提供早餐):
标准套房:295元  
大家庭套房:395元
标准大床房 :
榻榻米经济双人房:168元  
榻榻米三人房:252元
景观大床房:230元 
优惠活动
住4天可获得5%的优惠
住满7天可获得10%的优惠
住满14天可获得20%的优惠
local temple, village community  法真寺,凤阳邑村落