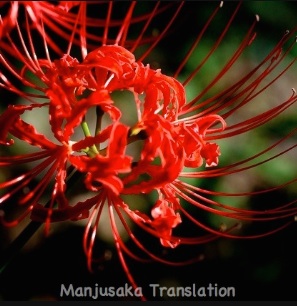 Homestay in Dali, along the ancient Tea & Horse Trail 大理家庭客栈
Not An Illusion Photography 生命非幻觉摄影
Nepal family trips 尼泊尔深度文化亲子游 - Depth of Field Travels
Testimonial
Our performing tour to Beijing was added the last minute so not much was prepared, my manager put me in contact with Keiko and she's been great help, although I only got to stay there for two days (at the beginning at the sight of grey streets and traffics I wish the show hadn't been arranged, but in the end, I didn't want to leave!), I felt like I've got a taste of the local flavor already. And as an artist it's very important for me to have someone who can share precious views, thank you for sharing!
- D. Laloy, musician
Our school arranged a China tour for all of our history and art teachers, our first guide was helpful, speaks good English, took very good care of us, I was filled with excitement and joy. Then near the end of our trip a friend suggested that we contact Manjusaka Translation for a different experience, and I am so glad that I did! We were officially "living" in the city, seeing the real and yet beautiful daily life, took the subway saw the crowd, had our meals in lovely small restaurants in hidden corners, strolls down the alleys with beautiful old houses, saw some very very good folk music live, and away from the tour bus! It's a part that I never had experienced and yet now wish I would never miss.
- P. Germano, art teacher 
I was invited to Beijing in 2012 to receive a film award, my wife found a boutique hotel but they didn't have customized tours, and I told my company that we were looking for an escort interpreter who knows the culture well and also understands the western culture a little, something different from a classic tour, as this may be our only trip to China, and that's how we got in touch with Keiko. We had an amazing time there, from a multi-cultural background she understands different cultures very well, and has her own perspectives and shares with us very previous thoughts. 
There were also days that I had to be at meetings and my wife wasn't feeling great, Keiko basically gave different ideas for us (my son ended up taking a bike tour with her, while my wife was resting in a lovely bookstore cafe and we later all could meet up sweatlessly for the night) .
- C. Ludwig, film director
Keiko's place is lovely. I could not imagine a better environment for me to stay while in Dali. I felt like I was staying with close friends, not some random people I found online, and their courtyard home is one of the most peaceful places I have ever stayed. From the convenience of the transportation, great food nearby and the fantastic suggestions on where to visit, what is overrated & things to be careful about, they made my trip so much more than it would have been.
- G.Finch, music recorder
Editor for www.leonardcohenchina.com site
《Taste Tibet》travel photographer 
The Road of Others: A Cult Author's Stories of Love and Illusion in Shanghai, translated by Keiko Wong and Nicky Harman
《Meet China》projects
Other projects: Macau Literary Festival; Portraits of Himalayans Project
Subtitling 电影字幕: Warner Bros. films, Corazón International etc.
Language: Mandarin Chinese, Cantonese, English