Home
Details: | Hits: 2859
Devan Mulvaney在父母以及姐姐的追悼会上的悼念词
2015年8月15日,纽约布鲁克林去发生了一宗车祸,上行道速行车辆撞到路边不明物体,车辆跃空翻转,落在下行道车上,下行道车内的是音乐人Mulvaney一家,母女(Ledell Mulvaney & Kat Ledell 61/31岁)当场死亡,父亲Don Mulvaney重伤送入医院,9月15日,昏迷一个月后,医院宣告Don也正式死亡。
两周后他们举行了追悼会,以下是他们的儿子 Devan的悼念词
感谢大家今天过来一起悼念我的父亲Don Mulvaney,母亲Ledell Mulvaney和姐姐Kat Ledell。
感谢所有的慈善资助人,感谢过去一个月照顾我们饮食的亲友,搬运者,来访者,感谢帮助我们写问候卡片的,为我们提供私家车和家庭住宿的朋友,感谢聆听者,感谢分享我家人生前故事的朋友们,给我拥抱的,在这段艰难期支持我的人。…
这是一场意外的悲剧。我们可以一直埋怨事情不该发生,可是事实上,它真真切切地发生了。从这场悲剧中,我意识到了,没有谁的人生是可以保证完全避免灾难的。…
我的家人向来很关注爱。传达,分享他们的爱,不畏惧对爱的接纳和付出,最主要的还是,表达他们的爱。他们表达爱的主要渠道是通过音乐。音乐直接表达我们心中最核心的部分,是人类的共同语言。多年来我的家人置身于音乐,他们围绕音乐建立了一个美好的群体。…
爱与信念息息相关。我的家人保持他们的信念,穿越了艰难时期充满挑战的时刻。希望我们都可以想他们那样在最艰难的时期保持信念和希望。在我的家庭,神God 意味着爱。即使我们失去很多,我们不能够也不应该失去信念。…
他们在生的时候,我们真实地爱着,因而没有留下任何遗憾。…
我的家人热衷于儿童教育,因为孩子是我们的未来。他们喜欢看着他们成长。他们鼓励所有孩子找到自己的中心,当你找到中心你就会学会跟自己联结,爱自己。活出自己才是最真实的。许多孩子无法入群,我父母和姐姐为他们敞开大门,邀请他们来寻找自己。…
当你是一名教育者,核心再也不是你自己,而是孩子。你和学生们一起创作时,不要只将重心放在做得最出色的孩子。作为音乐老师,教育不是为了让你学校的演出看起来最精彩,让你自己更光彩。教育是关注到迷失的孩子,帮助他们,帮助他们拾回信心,互相给予信念。…
我父亲生前有过选择,跟"出色者"结群,巡演,出名,或者跟家人在一起。他选择了家庭。大家都知道我父亲是一名很出色的鼓手。在我眼中他很成功,可是他在社会上可以更知名,完全可以提升到一个众人都认为才算真正成功的地位。富有,著名,世界巡演。然而他一次又一次选择了家庭。他选择去当一名好父亲,好丈夫,好朋友,好人。社会的荒谬就是,好人是不被历史书籍记录的。...
在此,我希望大家像他们一样勇敢地爱,真实地活。希望大家仁爱。希望大家像他们一样勇于质疑,追随你的信念。希望我们一起建立群体,表达我们的情感,创作,实践。追随你的梦想,帮助他人追随他们的梦想。每当你这样做的时候,就是致予我逝去家人的最大尊重。谢谢大家!
译者/ translated by: Keiko Wong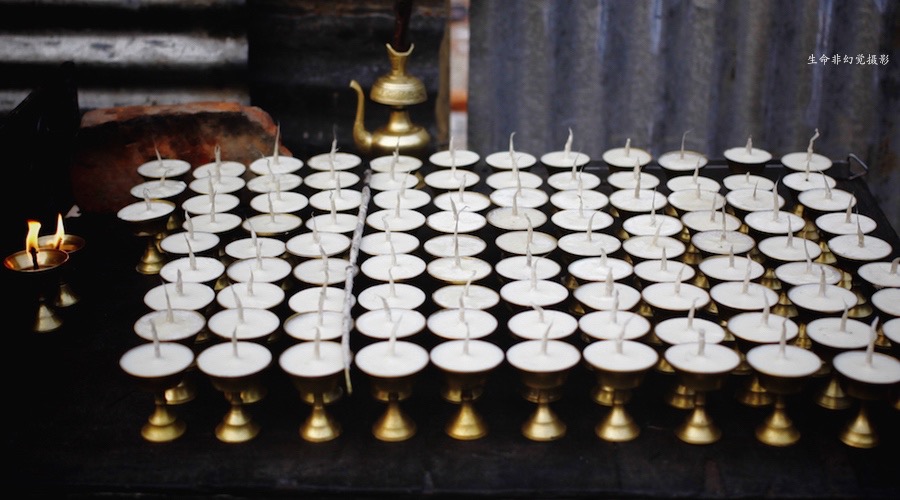 Thank you everyone who came out to celebrate the lives of my dad Don Mulvaney, my mother Ledell Mulvaney and my sister Kat Ledell. If you couldn't make it, here is what I said. ❤
Thank you to the gofunders, to the meal makers, to the movers, to the visitors, to the card writers, to the home and car lenders, to the listeners, to the story tellers, to the huggers, to everyone who has supported me and my family in whatever way during this difficult time.
What has happened to my family is a tragedy. We can spend all day talking about how this shouldn't have happened to them but it did. The hard fact of life that I've learned from this experience is no one is immune to tragedy.
…
We're all going to be hurting from this because we lost 3 amazingly bright, loving and caring people. We're going to miss them. But it's good to remember why we have this sadness. It's because of the love we had for them. You might feel anger because of this too. Anger also comes from love. Just like sadness, anger cannot happen without love.
Love is what my family is all about. To spread love, to share love, to not be afraid of receiving or giving love, but most of all to express love. The main way my family expressed love was through music. Music can get to the core of who someone is. Music is communal. This is what my family did over and over again. They built a community around music. Whether it was singing songs at a protest, singing at church, singing with family during the holidays, or singing their own music, they were always singing from the heart. They were always expressing love.
Love goes hand in hand with faith. My family always kept their faith. Through the hard times and the bad. I urge you all to keep the faith like they did in their hardest of times.
In my family, God means love. We cannot and should not loose faith in love even when we've lost so much. When you love, You need to Love fiercely. My family was not afraid of expressing our emotions with one another. This is because we loved each other fiercely. I urge you all to do the same with your family and your friends. Don't wait. Life is too short. This tragedy has proven that. 
But because my family loved each other so intensely, none of us has any regrets. There is nothing more I wish I could say to my sister, or my father or my mother that I haven't said to them every time I saw them. That I loved them so much. I'm sure this is what my family has conveyed to you every time you parted ways with them. They loved you all so much, just as much as I do.
My family loved working with children because the children are our future. They loved watching them grow. They encouraged all children to be themselves, because being yourself means that you love yourself. Being yourself means to be authentic. So many children struggle to fit in. My parents and my sister opened up the door, and invited them in to be the person they wanted to be. Teachers, you're on the hook now, follow in my families footsteps. The goal of the musicals, school concerts, and all the performances we created were made to be as best as they could be, but that was not the ultimate goal. The goal was to be authentic. The goal was to give the kid who didn't have confidence the solo and in turn they would gain the confidence they were missing. The goal was to stretch children so they could accomplish what they never dreamed possible.
If you are a teacher, it is no longer about you. It's about the kids. When you create something with your students, don't continually pick the kid who always makes the best work, or sings the best solo. Teaching isn't about making your school concerts the best so you look good. Teaching is about picking the kid that isn't sure they can do the solo. Help them. Give them the confidence they need. Have faith in them. In the end, you are only helping yourself because helping others reach their fullest potential, helping others have confidence, helping others to be themselves only makes this world a better place. Being yourself is not the easy road to take, but ultimately it is the right road.
You see, my father struggled with the amount of success he thought he didn't have. Our society is screwed up because we honor people who have walked all over others so they can be at the top. My dad had a choice. To either hang out with the "cool guys", go on tour and rise to fame, or spend more time with his family. He chose family. You all know how good my dad was at drumming. Don't get me wrong, he was very successful, but he could have risen to the top, the top being what the majority of people are led to believe is the top. You know, having lots of money, being famous, traveling and performing all over the world. But he chose family time and time again. He chose being a good father, a good husband, a good friend, a good person. What's crazy about our society is you don't get written in the history books for being a good person. You get written about for making big achievements, but let me tell you something, It is a big achievement to be a good person in this world. My dad, my mom and my sister achieved being good people. They achieved being themselves. It's because of who they were that after this terrible tragedy, Lucy and I have been taken care of and will continue to be taken care of. You can't fake being a good person. People can see if you are being inauthentic from a mile away. If my dad hadn't made the decision to be a good man, and take care of his family and just be another successful jerk who abandoned his kids so he could be famous, then sure, he'd have a lot of people come out after his passing. But they'd be mourning the loss of only his music.
Today we are mourning the loss of his music, but really we are mourning the loss of a great man. We are mourning the loss of a great mother. We are mourning the loss of a great sister. We are mourning them because they were not afraid to be themselves. Being yourself and spreading love changes public opinion. Being yourself can lead to fighting for what you believe in. Fighting for what you believe in can change the world. That is my families life work. To help change this world for the better. They strived to plant this seed in children, who are the future, so even at a time like this, their goal would live on in them and in all the people they touched. Please, help this seed grown in your children and in your community. If you see your town is missing something you wish it had, don't wait for it to happen, make it happen. When my parents found their wasn't a good music camp for my sister and I they created Conneticut Children's Musical Theater. When my family saw something that wasn't right, they went out and protested it, they wrote a song about it, they challenged their students to think about it and to question everything.
When you start asking questions you are searching for what you believe in. When you find what you believe in you've found what you love.Please love fiercely. Please be yourself. Please, be a good person. Please, ask questions. Please, fight for what you believe in. Please, build community. Please, express your emotions. Please, create. Please, practice. Please, support artists. Please, sing loudly. It's not about sounding good, just sing. Please, Go after your dreams. Please, Help others go after their dreams. Every time you do these things you honor my family. Thank you!