Details: | Hits: 607
2018.7.3
This chanting music has deeply touched me, only now, after years of listening to it, did I think of looking up who's behind this beautiful light. And it's been a delight to discover: Lama Gyurme, the director of the Kagyu Dzong Temple in Paris and the Vajradhara Ling center in Normandy and Jean-Philippe, a French pianist who approaches the world via sound instead of eye sight.
2018.6.2
假如超度是通过向导将你无畏无执地指引到另一方,纪念的追悼会大概是相似的历程。从身边的人眼里看自己的一生,另一个角度,不一样的记忆点,穿插的时间线,让他们知道,这一段生命图已圆满。一生已圆满,继续前行。
Today I suddenly came to the realization that, a memorial service probably is in some way similar to a Bardo ritual. Stories, experience which crossed one's life time were shared by other people - they came to learn about another life picture  through others' eyes, and learned that this life is completed. If Bardo ritual is for the soul to be guided to the other side by a guru, they probably share some similarities. This life has completed, please go ahead.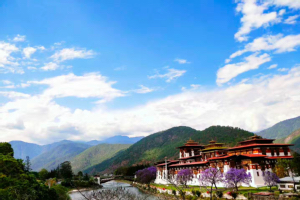 2018.5.11
醒来看见曲迦发的这张照片,想念佛香萦绕的地方。#日巴禅修不丹之旅 Repa in Bhutan
2018.2.19
酒吧里的主唱嘴里叼着一支烟,专注地唱。我在想,他是否感叹人生短暂,于是同时做着两件需要高度集中的事情。
2018.1.22 
平衡不是不温不火,而是我们身体极限之间的区域。
你的极限韧度越大,平衡区域也越大。
Balance is not about being absolute stable, it's the green area between your limits. 
2017.12.31
2017年的最后一晚,梦见自己在清理物品,几个箱子,一堆教科书,还有三包用密封袋装着的食物,剩菜,应该放了几年。正准备扔掉,一回头发现,O.把那几袋食物放碟子里吃了,我说,希望你不会因此生病。
反射的是我内心攒了多年的负能量吗?
2017.12.18
Last night I had this vivid feeling that a car accident was going to happen, so I kept reminding myself to get plenty of sleep, and ride slowly in the morning. 
This morning Chouchou let out a long mourn, kept climbing in and out, when I followed her, I found Pajama (her baby) lying by the front door, blood coming out from her nose, ears, eyes…blood stain was on the road, I think Chouchou dragged her body back. A neighbor said it's by a car.
When I was wrapping her up, Chouchou was in the house chewing a cardboard box, hunting fish and leaves.
May all your favourite memories be with you.
Pajama 8.25 - 12.18, 2017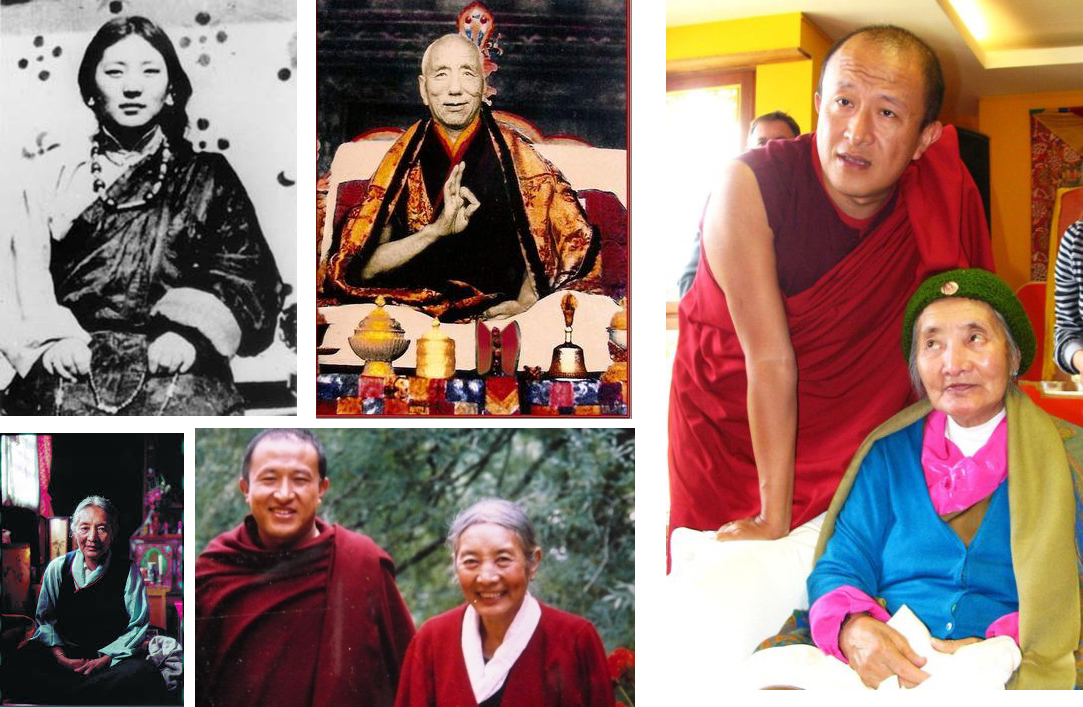 2017.11.24
Am reading 《The Life and Times of Jamyang Khyentse Chökyi Lodrö》and became very interested in Khandro Tsering, Jamyang Rinpoche's wife. The two images of her later years here was her with the reincarnation of her late husband, the profound teacher Dzongsar Jamyang Khyentse Rinpoche. The transformation of physical life is fascinating.
康卓慈玲秋淳,蒋扬钦哲确吉罗卓,她晚年两张是和蒋扬的转世宗萨蒋扬钦哲仁波切。喜欢看人一生不同阶段的照片,生命很神奇。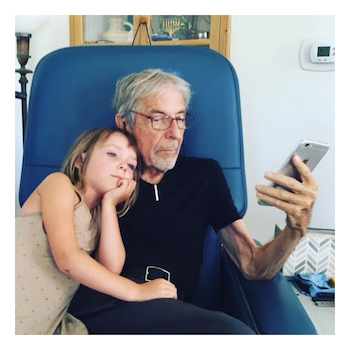 11.7
忌辰一年我才开始翻他近几年的采访记录。有一段是几年前的,他晚年的生活伴侣,多年来的和音歌手安嘉妮也在。安说,他们在一起的生活是很平淡的,科恩是个很好的伴侣,超棒的厨子。
青少年时对平淡的生活带有恐惧,现在回想,那时恐惧的其实不是平淡,而是那时所见的平淡中的腐烂,而一些平淡中,是可以充满生命力的。
One of the interviews of Leonard with Anjani, Anjani said that, they had a very normal life, he's a good partner, and a good cook.
For many years I had a fear of living a "normal life", now I realize that, the "normal life" I feared of, was not the "normal" side itself, but the rotting side in it that I saw; and now I know, in some normal forms, it can be filled with light.  (Image: Leonard Cohen 2016)
11.19 
懂得伪装,大概是成长的一个里程碑。中午上楼,听见房间传来ipad的声音,房门反锁,敲门两分钟后沙利文才走过来开门,临开门前听见他在念叨《Sound of Colors》(吉米的地下铁),果真抱着这本书来开门。ipad横躺在床上温温的。
傍晚听见打火机的声音,我走出来,他捧起一盘观音莲冲着我傻笑,桌上有半片烧剩的叶子。
恭喜你,长大了。
Learning to lie probably is a milestone in growing up. This morning I heard cartoon music from the iPad, bedroom door was locked, I knocked, Sullivan came open the door after a few minutes, just before he got to the door, I heard him saying "Sound of Colors", he did open the door with the book 《Sound of Colors》 (an illustration book by a Taiwanese artist). iPad was lying on the bed, still warm.
Evening time hearing the sound of pressing a lighter, I walked out of the kitchen, he picked up a pot of cactus and gave me a smile, on the table there was a half burnt leave. 
Congratulations Sullivan, you've reached a new milestone.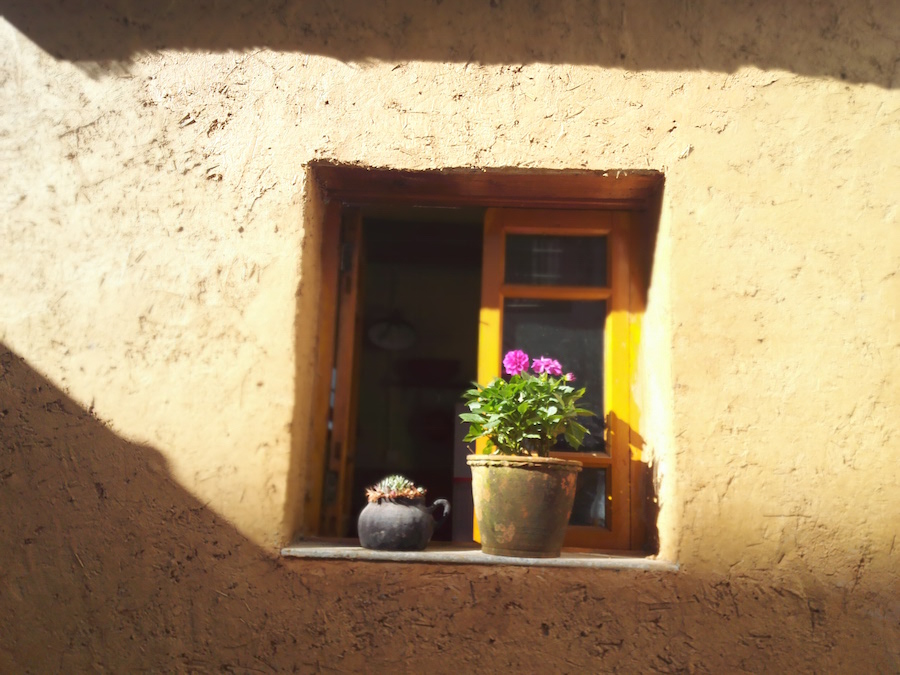 11.15
端着咖啡出来,日光正好路过。
the sun is passing by
11.10
连续一周赤裸裸的晴天,无意中发现三颗已红的草莓,似乎吃尽了一年的菁华。
11.6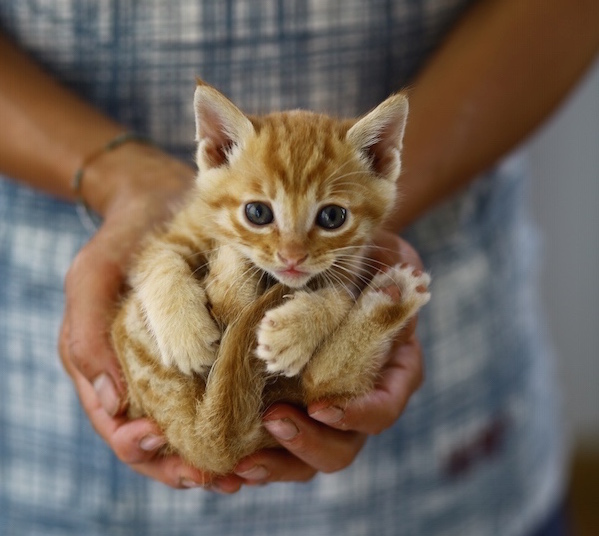 小幺送给了邻居,有鸡有鼠,院子和娃,定会是好日子。前两天它在哭,昨天开始安静了。傍晚听见妈妈和孩子逗猫的声音。上午偷窥了一下它被绳子拴着,在大门前舔脚趾。于是我拿了几条小鱼,当去问候顺便让他们把绳子解开。打开大门时再想想那一幕,猫咪在太阳下舔脚趾,老太太在洗耳朵,一切似乎又那么安详,感觉自己似乎越界了,于是折回。
If your kitten was given to the neighbor, days later you saw that it was tied to a rope - typical Chinese way - but it's sitting in the sun (on a cushion) licking its paws, and the grandma was combing her hair next to him, mother and child were playing with it in the evenings. Would you be tempted to go tell them to untie the kitten, or is that crossing the border?
Popular blog reads 
Son of the nature 与自闭症小双鱼的成长探索
Portraits of Himalayans 尼泊尔地震义卖